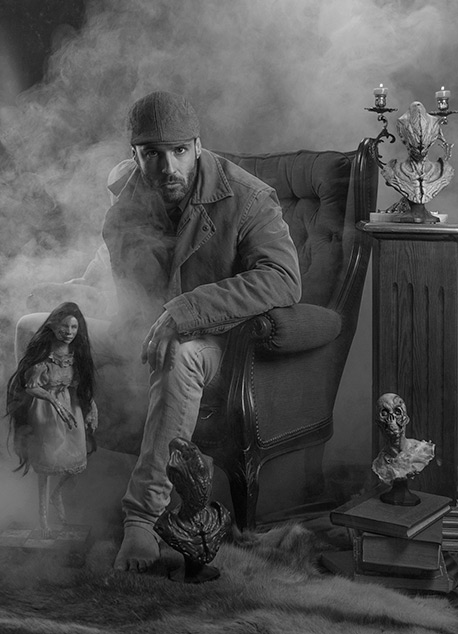 Hello! I am Victor Marin, digital and traditional artist with over 20 years worth of experience. My main strenght is sculpting, concepting and illustrating using Zbrush. I create hi-detailed statues, concept art, toys, jewelry and anything you can imagine. My work has been featured in some of the best magazines, webpages, blogs and books around the world. I founded my own company Invictus Designs and I am currently working with cinema, toys companies, tv advertising, one of a kind art pieces for private collectors and art galleries, etc…
Some of my clients are Warner, Pixologic Zbrush, Taipan Films, Villa Padierna Hotels & Resorts, Yanim Studio, Pizzel 3d & Forma Animada, Ficcion Productions, Dani Garcia Cocina Contradicion & Bibo, Pichiavo, The Rotten Rain, Euroimagen Group, The Dulk, Getorix Miniatures, Little Demon Animation Studio, La Noria Films, Sebastian Lochmann, Artefacto Escenografía, Zero SFX, Escuela de Cine de Barcelona, Fundación Telefónica, etc…
I am also the official translator of ZBrush in Spanish, Official Pixologic Streamer, ZBrush Betatester and the first person to teach under the platform of Pixologic ZBrush (zbrushlive.com) in Spanish. Official tester of the 3d Printer 'Milkshake 3d' & the graphic monitors 'Parblo'. I did the digital sculpture for the townhouse of Valencia for the Fallas 2019 that was produced in a very complex piece (wood) of 26 meters height. Working for some franchises like 'Fallout',  'Skyrim: The elder scrolls', 'Mazinger Z', 'Kamen Rider' , 'Jurassic Park' or 'Jurassic World'.
Co-presenter of the radio show 'Espera un momento' (Esradio) and filmmaker. Currently developing my own movies/tv shows. Coach of the show InterModel Star (México).
Co-writer and creator of the literally novels DEATHLOVE and HOCKOMOCK. Actually I am developing my own tv shows, movies, animated series and more.
TESTIMONIALS / RECOMMENDATIONS
Victor Marin is an artist who not only understands and uses shapes and colors with perfection, but he also has that rare gift of giving life and movement to his creatures. Whether two dimensional art, or three dimensional sculptures, any of his designs are creations I would be proud to wear as an actor.
Doug Jones (Actor)
Victor Marin's boundless imagination and artistic prowess will surely inspire those who love the world of concept art!
Steve Wang (Alliance Studio)
Víctor Marín has displayed incredible vision and versality in this craft, from his concept designs to life-like sculpts, he truly demonstrates the keen eye of bringing otherworldly creatures to life!
Michael Pecchia (Aaron Sims Creative)
Victor Marin is an extraordinary sculptor and digital artist. We love his works and we can't wait the next!
Balázs Földesi  (Stan Winston School of Character Arts)
A great imagination coupled with a great knowledge of anatomy make great works of art, the work of Víctor Marín.
Carlos Ezquerra (Creator of Judge Dredd)
Victor's work is amazing and when j see it it takes me back to when I was a kid. His designs are spectacular and his knowledge of 3D and the execution of his work inspires me whenever I see it.
I am proud to call Victor my friend and wish him all the success in the world doing what he loves.
Chris Perna (Director of Art · Epic Games)
With 35+ years in art, film fx, tv, toy and concept design, I have encountered many super talents and inspiration. Victor Has become and continues to prove he is one of these super artists.
Tim Gore (Painter and Creator)
Victor Marin is both really talented all around as well as a total pleasure to work with. He also has a wonderful artistic sensibility in everything he does. Un pedazo crack en todos los sentidos, vamos.
Carlos Baena (Pixar / Disney)
Victor Marin's amazing artwork is wildly original and always super exciting…we can't wait to see what he does next!
The Shiflett Brothers (Sculptors)
MOVIES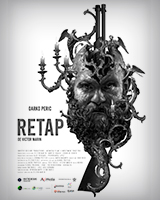 RETAP
(2022, Short)
Director: Víctor Marín
Director | Writer | Producer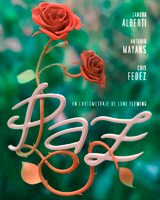 PAZ
(2022, Short)
Director: Lone Fleming
Poster Artist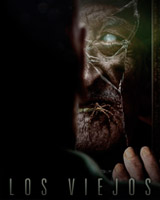 Viejos
(2022, Movie)
Director: Raul Cerezo & Fernando González
Concept Artist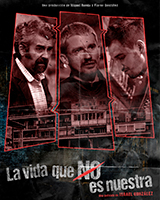 La vida que no es nuestra
(2021, movie)
Director: Israel González
Poster Artist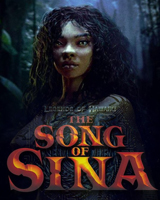 The Song of Sina
(2020, Short)
Director: Jacob Luamanuvae
Concept Artist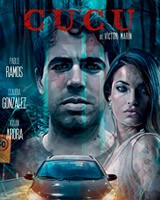 Cucu
(2019, Short)
Director: Victor Marin
Director | Concept Art | Producer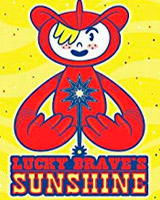 Lucky Brave's Sunshine
(2019, Animated Short)
Director: Joseph Game
Digital Sculptor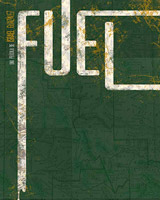 Fuel
(2019, Movie)
Director: Israel Gonzalez
Poster Artist | Title and credits supervisor | Producer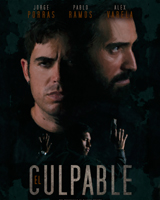 El Culpable
(2019, Movie)
Director: F. Rodríguez & Jorge Porras
Poster Artist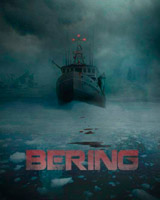 Bering
(2019, Movie)
Director: Israel Gonzalez
Concept Artist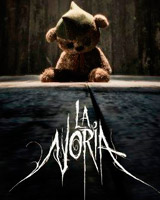 La Noria
(2018, Short)
Director: Carlos Baena
Digital Sculptor | Maquettes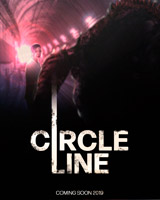 Circle Line
(2018, Movie)
Director: J.D. Chua
Concept Artist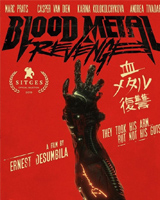 Blood Metal Revenge
(2018, Movie)
Director: E. Desumbila
Concept Art | Props | 3D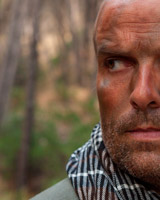 El berrido de los silencios
(2018, Movie)
Director: Jaime Ordoñez
3d Artist | Props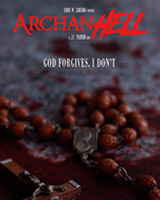 Archanhell
(2017, Short)
Director: J.F. Padrón
Poster Artist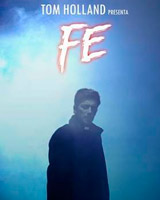 Fe
(2017, Short)
Director: Juande Garduño
Concept Artist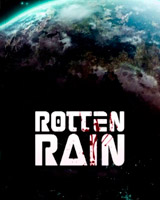 Rotten Rain
(2013, TV Show)
Producer: Audivio
Concept Artist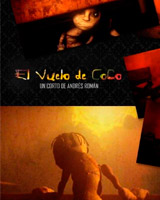 El vuelo de Coco
(2011, Short Movie)
Director: Andres Roman
3D Artist | Texture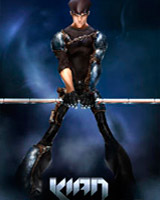 Kian
(2010, Movie)
Forma Animada / Pizzel 3D.
3D Artist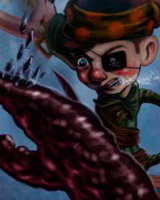 La Pequeña Sirena
(2007, Short)
Producer: Ficción Producciones
3D Artist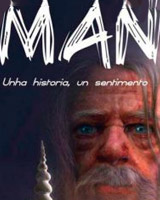 Man
(2007, Short)
Producer: Ficción Producciones
3D Artist
BOOKS
Nuestro Azpiri Querido – Julio Peces
Homenaje a Azpiri – Apache Libros (ISBN 9788494827624)
Infected by art 8 – Hermes Press (ISBN9781734521030)
Spectrum Art 26 – Flesk Publications (ISBN 1640410244)
The Dulk Artbook – Ediciones Babylon (ISBN 978-84-16318-92-6)
Creating Creatures, The art of Victor Marin – Apache Libros (ISBN 8494708481)
Eterno Juan Gimenez – Curtas
Spectrum Art 24 – Flesk Publications (ISBN 1933865989)
Invictus Designs, The Works
Elemental 3 – Ballistic Publishing (ISBN 1921002530)
SOLO EXHIBITIONS
2019 Festival Fantasia Fuenlabrada –  Conferences & Art Exhibition – Madrid
2019 FreakCon – Guest Artist & Art Exhibition – Málaga
2018 Creating Creatures. FFF – Madrid
2018 Creating Creatures. ComikD (Kursaal) – País Vasco
2015-2016 – Dark Mirror Show (Town Hall Marbella) – Málaga
2013 – No Name. El Refugio de los Condenados – Málaga
EXHIBITIONS & CONFERENCES
2022 Jornada Escuela de Arte de Zamora, Zamora – Conference / Masterclass
2022 Lightbox Academy, Madrid – Conference / Masterclass
2022 Wizarding Experience, Ávila – Guest Artist, Sculpture contest judge & Conference
2022 FreakCon, Málaga – Guest Artist & Conference
2021 The Duality of Monsters, Bear & Ink Gallery · Texas – Group Exhibition
2019 ComikD (Kursaal) – Pais Vasco, Spain (Europe) – Guest Artist & Masterclass
2018 Revenge of Frankenstein 200 anniversary, The Dark Art Emporium · California – Group Exhibition
2018 Festival de Fantasía de Fuenlabrada, Madrid – Guest Artist & Conference
2018 FreakCon Málaga – Guest Artist & Art Exhibition
2018 Guillermo del Toro: In the name of the monsters, the machines, and the bleeding ghosts Gallery Nucleus, California – Group Exhibition
2017 Guillermo del Toro: Inspirations, curiosities, & other oddities CoPro Gallery, California – Group Exhibition
2017 Sitges Film Festival Barcelona – Artbook Presentation & Conference
2017 Costa del Sol International Fantastic Film Fest Estepona – Artbook Presentation & Conference
2017 Festival de Fantasía de Fuenlabrada Madrid – Guest Artist & Conference
2016 The Power of Mattel (2nd annual Mattel Art Show) – Gallery 1988. California.  Group Exhibition
2016 Madrid Gaming Experience Madrid – Guest Artist & Conference
2016 MarbeCón Marbella – Guest Artist & Art Exhibition
2016 Acocollonat Film Festival Girona – Guest Artist & Art Exhibition
2016 Costa del Sol International Fantastic Film Fest Benahavis & Puerto Banús – Art Exhibition
2016 Santander Alternativo Santander – Guest Artist, Art Exhibition & Conference
2016 Retroback Fest Granada – Group Exhibition
2016 Saló del cinema i series Barcelona – Guest Artist, Art Exhibition & Conference
2015 ExpoComic Madrid – Guest Artist & Art Exhibition
2015 Guillermo del Toro: In Services  of Monsters Art Show. Gallery 1988. California.  Group Exhibition
2014 ExpoComic Madrid – Guest Artist & Art Exhibition
2014 Tivoli World Marbella Day Málaga – Art Exhibition
2014 Ficzone Granada – Artist Alley
2013 Ficzone Granada – Artist Alley
AWARDS AND NOMINATIONS
2021 AFM Miniature Festival – Silver Medal for 'Jellboy' figure
2020 Tv Animated Show created by Victor Marin awarded in Weird Market
2018 Bless / Starview – Art & Design Award
2018 Lux Magazine · Most Innovative Digital Sculptor & Artist – Iberia
2017 TMT Magazine – Best Digital Artist & Sculptor
2017 AFM Miniature Festival – Silver Medal for 'Trifaces' bust
2017 Marbella City Awards – Best Artist of the Year
2016 Costa del Sol International Fantastic Film Fest – Best Illustrator 2017
2015 1st Zbrush Awards (Pixologic) – Nomination 3D Print of the Year
Remember to visit the Galleries
SOME CLIENTS